Fischell Institute for Biomedical Devices
Engineers' Crisis Solutions
Fischell Institute researchers pivot to address urgent health needs.
Advancing Human Health
The Robert E. Fischell Institute for Biomedical Devices is bringing together skilled scientists, medical doctors, health practitioners, and bioengineers who are working to research, design, and build biomedical devices to benefit humanity, while simultaneously training the next generation of innovators.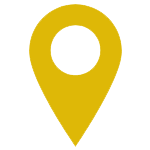 UMD is located at the heart of Maryland's growing biotech corridor
Why Maryland?
The state of Maryland is home to the Food and Drug Administration, the National Institutes of Health, the National Institute of Standards and Technology, the Army Research Laboratory, the Environmental Protection Agency, and many other health and medical science-related institutions and agencies. Together, these entities, along with the University of Maryland, Baltimore and College Park campuses, form a unique hub of health-related activity - one of the largest and most vibrant in the world.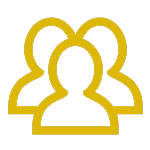 7,000+
medical device companies in the U.S. are considered small and medium enterprises, employing 400,000+ people directly and 2 million+ people indirectly
A Growing Industry
According to the U.S. Government Accountability Office, the medical device industry has grown at a 4.4% annual increase for more than a decade, and there are few indications that the trajectory will change soon.

Fischell Institute faculty specialize in synthetic biology, robotics, regulatory science, and more
Regulatory Science
The University of Maryland, Baltimore and College Park campuses together are home to the nation's first FDA Center of Excellence in Regulatory Science and Innovation.
Learn More
News & Events